Getting ready for the Italian Job in October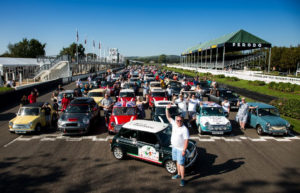 On the last Sunday in August 143 Minis of all styles and ages descended on the historic motor racing circuit at Goodwood. Janine and I were delighted to be part of this event in our MinI Cooper S – J800 BBR.
All entrants were marshalled through the track underpass to rendez-vous in the competitors pit area. 143 Minis are a wonderful sight and all entrants were in a jovial and friendly mood. Drivers, navigators and their friends were assembled at the Jackie Stewart Pavilion to receive the instructions for the day. The pavilion is a very comfortable facility and provided refreshments during a hot day and wonderful lunch.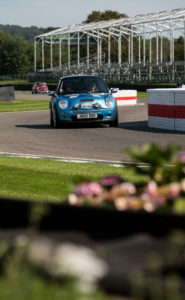 Our day was split into two parts: Part 1 saw us thrashing the cars (in groups of 10) around the racetrack. Part 2 sent us off on a navigational skills rally around the Sussex countryside. Whilst I drove the racetrack we decided it would be best for me to navigate the rally element allowing Janine to be the driver.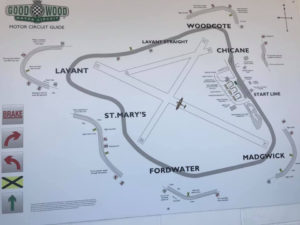 We had a great day and just over £6000 was raised on the day for the Buttle Children's Charity, so not only lots of fun but a very worthy cause. We personally have separately raised just over £2000 for the Buttle Charity and would invite further donations to be made to our Just Giving page.