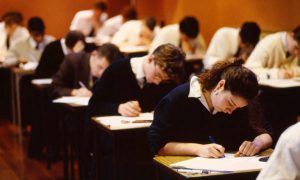 Revision for exams is essential. So with GCSEs looming, here are some tips for our students sitting their maths and English exams in the next couple of months.
It's all in the planning
So that all that tuition and studying isn't wasted when it comes to your exams, here are our eight simple revision tips:
Create a revision timetable and stick to it
Mind map ideas, knowledge and summary of topics
Do as many exam practice questions/papers as possible. Use this to amplify areas for further work
Take study breaks and do something else, particularly exercise
Talk with your peers who are studying the same things and compare knowledge
Make flash cards
Teach someone
Reward yourself
Mindmap
All of Tuition First's Year 10 and 11 students have access to an Exam Zone for Maths. The exam zone has a Mindmap that is already done covering the GCSE syllabus and simply clicking on the topic will start a short (2 minutes plus) video reminding the student of the topic essentials.
Good luck to all of you.