Maths teachers of older students sometimes struggle to get students to explain their maths thinking with evidence. It's hard to get kids in the habit of talking about how they are thinking about a problem when they've had many years of instruction that focused on getting the "right answer."
That's why some educators are now trying to get students in the habit of explaining their maths thinking at a young age.
The Teaching Channel captured kindergarten and first-grade teachers pushing students to give evidence for their answers in situations where there are several ways to think about a problem.
Pattern recognition is a fundamental part of mathematics and kindergarteners are not too young to notice, compare and describe simple patterns.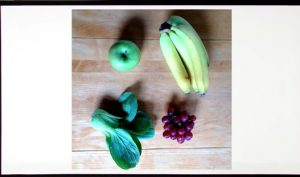 Recognising simple patterns
In this video, kindergarten teacher Donella Oleston describes how she had to back up and explain to these young learners what it means to "explain your maths thinking," because at first students would only answer, "My brain told me so."
With practice, she says students have found deeper levels of noticing, moving past the obvious and picking out more abstract similarities and differences between two pattern sets.
Watch the videos at the video links above to see the kids in action noticing the difference in terms of patterns.
This article was first published on American site KQED.