Comment from Tuition First
If your child – girl or boy – is struggling with the new maths exam reforms, don't forget that we can help support them.  Please get in touch if you would like more information by calling Mark Osmond on 01722 322201.
Girls are more likely to shun maths at A level thanks to 'unintended consequences' of qualifications shake-up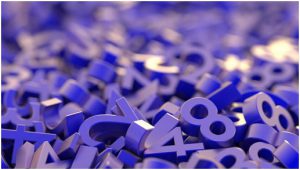 More than a decade of growth in A-level maths entries is threatened by government exam reforms that risk shattering students' confidence in the subject, new academic research warns.
The final report of the Rethinking the Value of Advanced Mathematics Participation (Revamp) study raises concerns about the impact of a new, tougher maths GCSE and new grading system, as well as the decoupling of A and AS levels.
Co-author Andrew Noyes, head of the School of Education at the University of Nottingham, said that there was "a possibility of a perfect storm".
"When you change everything all at the same time you run the risk of unintended consequences," he added.
Professor Noyes warned that the changes were likely to particularly affect girls – who are already less likely to take maths post-16 – despite pledges from the government to do more to encourage continued study of the subject.
Perception of maths ability threatened
Meanwhile, maths teachers have revealed that GCSE grading changes are leading to schools making entry requirements for sixth-form maths courses harder, which is threatening the "fragile" improvement in A-level maths uptake.
The Revamp report, funded by the Nuffield Foundation, says that the new GCSE 1-9 grading structure "is likely to have a detrimental effect on student self-perception" of their ability in the subject and therefore on A-level maths entries.
Because the new, so-called "big, fat" maths GCSE was designed to be more challenging than the previous GCSE, fewer students would be expected to achieve the equivalent of A and A* – grades 7, 8 and 9 under the new numerical system – making them less likely to choose to progress to A level.
The expected drop is also due to the psychological effect of dividing the current A and A* grades into the three new grading levels, according to Professor Noyes.
Under the former system, 51,000 pupils would have received the highest grade: an A* in GCSE maths. But it is estimated that the new top grade 9 would go to only 22,000 students under the new approach, the study says.
"The issue is more one of perception," said Professor Noyes. "If you get a 7, you are two grades off the top grade. I think the psychological impact will be students thinking that they are not as good at maths because they are two grades off the top."
Girls likely to be held back
Professor Noyes is concerned that the GCSE changes will have a particular effect on girls.
"Girls and boys do about the same at GCSE [maths], but girls do better in GCSE overall," he told TES. "So girls' maths grades are slightly lower than their average grade.
"The difference between GCSE maths grade and the average GCSE grade does have a bit of a predictive effect: if you get all A* grades and then get an A in maths, you are less likely to do maths than if you get As in everything and an A in maths."
A DfE spokesperson said maths was "essential" and the increase in numbers studying the subject was "encouraging".
This is an edited article about maths exam reforms which first appeared in the 10 February edition of TES.